Learn More About Sequim, WA
We know, live and love Sequim!
As area experts and long-time residents, we're often asked about Sequim and surrounding Clallum County. We're happy to provide this information as a resource to those living in, or considering a move to, the area.  If you have any questions, or we could be of assistance as you learn your way around, please don't hesitate to contact us. We love living here and know that you will, too.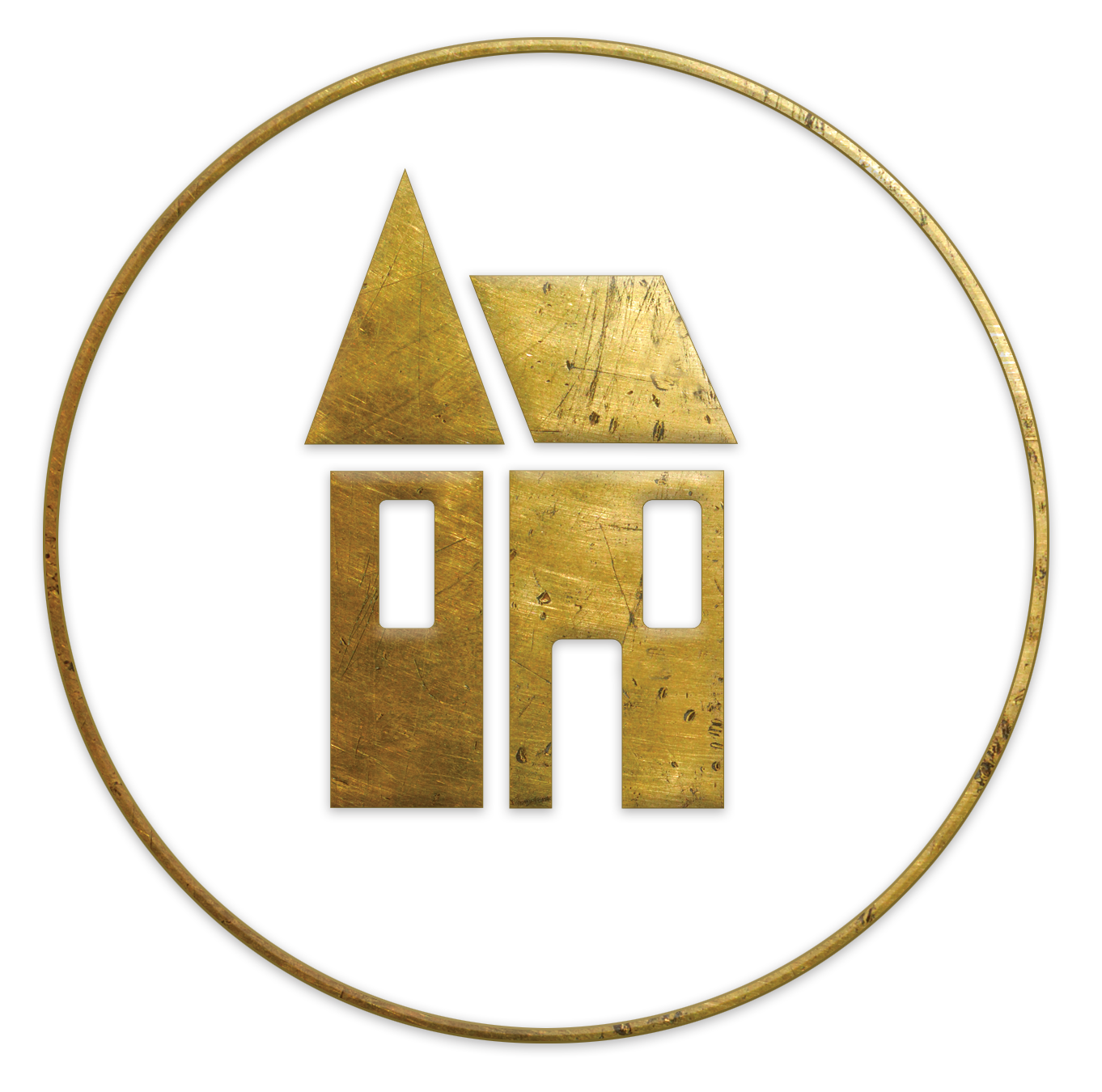 WEATHER
Sequim is located in the midst of the Olympic Rain Shadow, a weather phenomenon called the "Blue Hole". Storms may swirl around the Olympic Mountains which act to squeeze moisture out of the storm like a sponge before the rain drops into our farming basin.   A good reason to be called "Sunny Sequim" is that our annual rainfall is comparable to that of Monterey, CA, with an Average Annual Precipitation of ONLY 15"!!!  In neighboring Port Angeles, it adds up to almost 25 inches and on the west end of the Peninsula, storms can drop more than 150 inches a year supporting one of the 4 global rain forests on earth.  Although further north than Maine, average winter temperatures range between freezing and 50 degrees.  In August the average temperature is 72 degrees.
Rainfall over the Years - Click here
2016 Rainfall thru October: 9.32 Inches
2015 Rainfall Total: 23.07 Inches
2014 Rainfall Total: 18.89 Inches
2013 Rainfall Total: 14.3 Inches
2012 Rainfall Total: 17.75 Inches
2011 Rainfall Total: 19.76 Inches
2010 Rainfall Total: 17.14 Inches
2009 Rainfall Total: 19.14 Inches
2008 Rainfall Total: 15.29 Inches
2007 Rainfall Total: 13.77 Inches
2006 Rainfall Total: 19.18 Inches
2005 Rainfall Total: 14.13 Inches
2004 Rainfall Total: 13.80 Inches
2003 Rainfall Total: 14.76 Inches
2002 Rainfall Total: 14.11 Inches
2001 Rainfall Total: 12.91 Inches
2000 Rainfall Total: 12.42 Inches
1999 Rainfall Total: 18.3 Inches
1998 Rainfall Total: 16.11 Inches
1997 Rainfall Total: 17.99 Inches
1996 Rainfall Total: 19.24 Inches
1995 Rainfall Total: 19.49 Inches
1994 Rainfall Total: 11.45 Inches – WOW!
Average Summer Temperatures: Day = 72F Night = 49F
Average Winter Temperatures: Day = 42F Night = 31F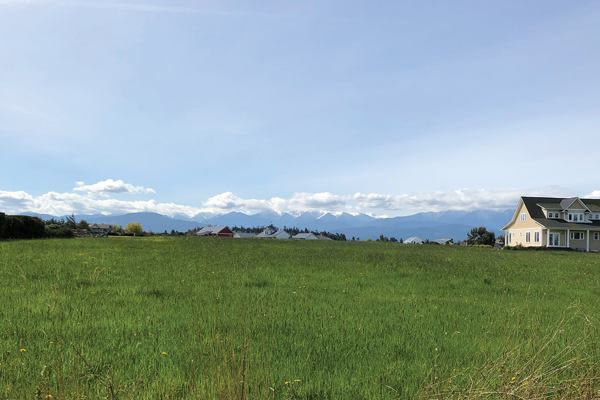 FINANCIAL SERVICES
Several Banks and Mortgage Companies Including: Washington Mutual, Sound Community Bank, First Federal Savings & Loan, Washington Federal Savings, Calber Home Loans, Evergreen Home Loans, and Umpqua Bank.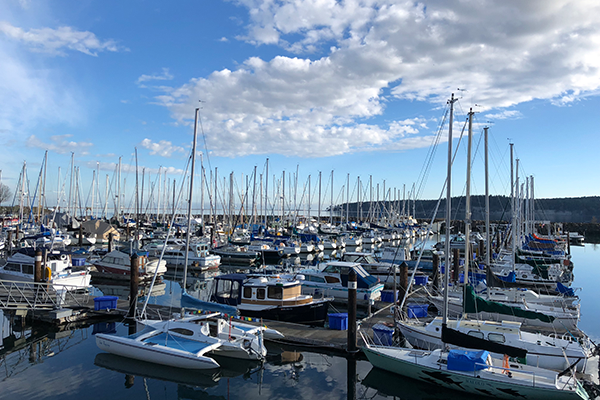 RECREATION
Sequim offers a wide variety of recreational activities! From Hiking in the Majestic Olympic Mountains, Walking along the seven mile long Dungeness Spit and Wildlife Refuge, Boating in Sequim Bay from the John Wayne Marina, Golfing in one of Sequim's three Beautiful Golf Courses, Various Year Round Youth Sports Leagues, Camping at Several Camp Grounds, Whale Watching (May through September), Bird Watching with the Olympic Peninsula Audubon Society, a Leisurely Bike Ride around the Dungeness Scenic Tour or the fifteen mile trip along the Olympic Discovery Trail.
Choose a direction! Traveling for approximately 2 hours creates a radius offering Seattle, Tacoma, Everett, Olympia, Bellingham, or Victoria, B.C. (Ferry ride included).
POPULATION
Population in 2014: 6,737 (97% urban, 3% rural). Population change since 2000: +55.4%
Males: 2,986       (44.3%)
Females: 3,751       (55.7%)
Median resident age:       58.6 years
Washington median age:       37.4 years
Read more at City-Data.com
RETIREMENT CENTERS
There are a number of retirement centers in Sequim offering complete care, assisted living, independent living or basic active retirement living. These coupled with good medical facilities, security, and a variety of styles & floor plans along with the natural beauty of the area makes this area a top choice for retirement. Various centers include: Fifth Avenue Retirement Center, Prairie Springs, Sherwood Assisted Living, The Lodge at Sherwood Village & Suncrest Village Retirement Community. Of course, there are also condos, townhouses, standard homes, manufactured homes, etc. Sunland Golf & Country Club, etc. The Shipley Senior Center boasts a membership of over 1800 and is open 360 days a year.
COMMUNICATIONS MEDIA
Sequim Gazette (weekly)
[P.O. Box 1750 – Sequim, WA 98382]
Peninsula Daily News (daily)
[P.O. Box 1330 – Port Angeles, WA 98362]
WAVE Broadband
[725 E. First St, Port Angeles, WA 98362]
Olypen (Internet Provider)
[402 E. 8th St, Port Angeles, WA 98362]
Radio Stations:  KSQM & KONP.
TRANSPORTATION
Clallam County supports The Bus system which serves the entire area including to the Bainbridge Island ferry as well as Seattle International Airport.  There is a connection to points in Jefferson County and Port Townsend. Taxi services are also available.  The Sequim Valley Airport offers scenic flights, charter services, general and commercial aviation and Hot Air Balloon Rides!
Transportation Links
TAXES AND UTILITIES
No State Income Tax.
Local Sales Tax is 8.7% within city limits, 8.4% in Clallam County.
Property taxes in Clallam County are relatively low compared to other areas of Washington.
Additional information for Clallam County can be found at ww.clallam.net.
Water charges vary with location. Water is supplied from community systems to wells, both private and public.
Public Utility District (P.U.D.) Rate Information.
Some areas are served by sewer systems and others use on site septic systems.
(Consult the appropriate servicing office for current information)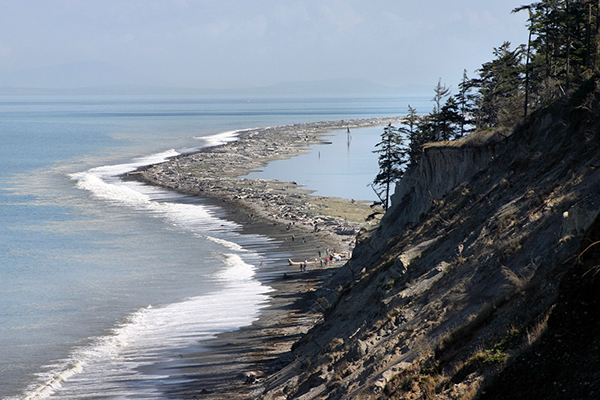 Sequim Links
City Information
Builders
If purchasing vacant land with interests in building your own home, ask us for a list of reputable builders.
Sequim Lodging
There are so many great places to stay when visiting Sequim. These included hotels, motels and a wonderful array of bed and breakfasts.  Check out lodging on the
Sequim Visitors
web site or go to
www.tripadviser.com
and read reviews.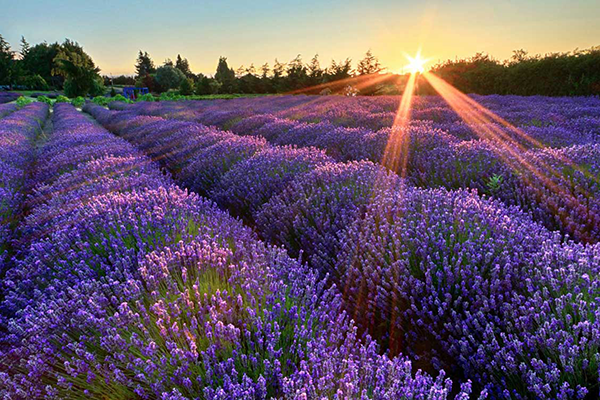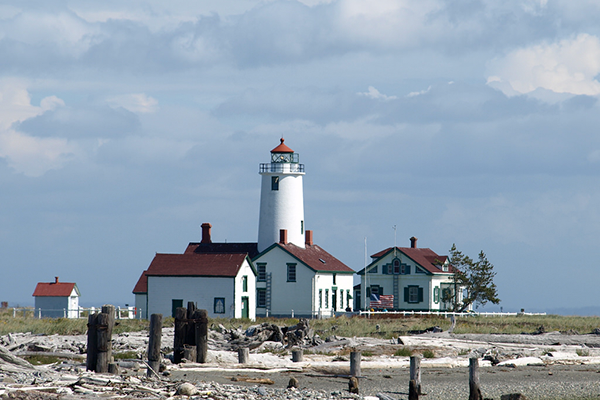 Banks and Mortgage Companies
The above links are only a few of the many businesses and services available in Sequim. For additional listings, see the Sequim Chamber of Commerce 
Membership Directory.
Around the Olympic Peninsula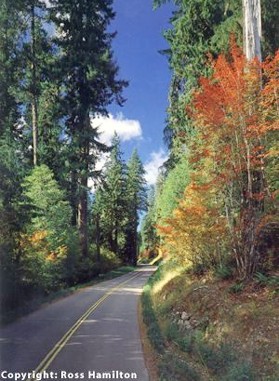 The Sol Duc River Road
This 14 mile drive within Olympic National Park is never more beautiful than on crisp fall days when the vine maples dress this old-growth forest in brilliant reds and golds.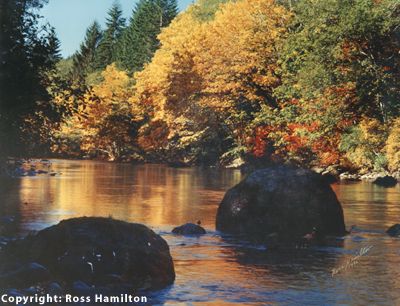 The Sol Duc River
Sol Duc River as viewed from the Klahowya (Hello in Indian) Campground. The Sol Duc River offers world class Steelhead & salmon fishing. Along with the great fishing the Olympic Peninsula scenery is MAGNIFICENT! Along this river wildlife such as Balk Eagles, Deer, River Otter and Roosevelt Elk can often be seen.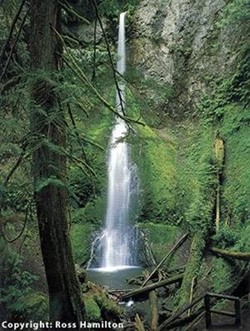 Marymere Falls
Located near Lake Crescent in Olympic National Park is a favorite of many visitors. The short trail to this 90 ft. waterfall passes through a beautiful lowland old-growth forest, making the journey as enjoyable as the destination.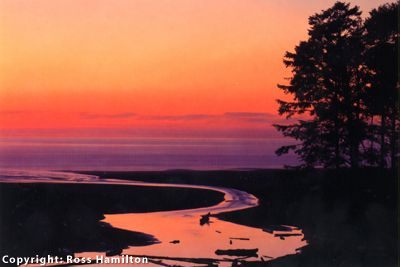 Kalalock Creek
Kalalock Creek, like countless others on the windward side of the Olympic Mountains, drains the lush temperate rain forests where precipitation is often more than 12 feet per year. In this coastal region enjoy views of Olympic National Park, quiet seas, meandering streams, and glowing sunsets.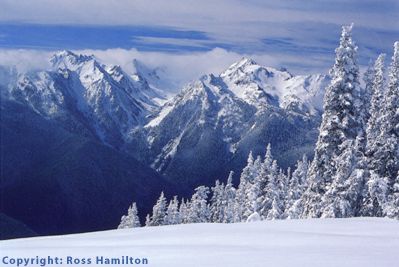 Popular Hurricane Ridge
Located in the Olympic National Park, it is one of only two places where the visitor may enjoy the Olympic high country by road. Frequent Pacific storms blanket these mountains in deep snow every winter.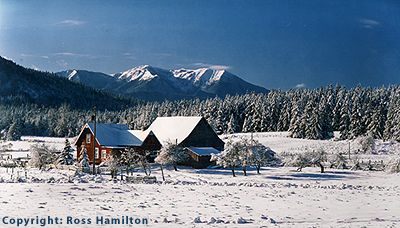 Berger Farm
Historic Berger Farm with rare snow & Blue Mt. behind are located in Happy Valley. Sequim myth has it that Happy Valley was so-named by pioneer bachelors, because there were no women there.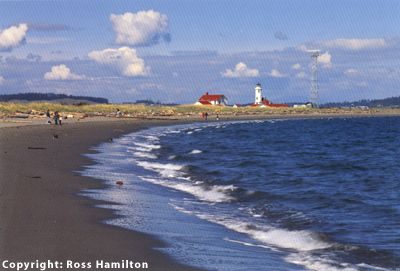 Beach Sands at Fort Worden State Park
About 45 minutes from Sequim, near Port Townsend is Fort Worden. While beach lovers enjoy the clean sands and clear waters of these inland waters, the 100-year old light of Point Wilson continues to keep faithful vigil over Admiralty Inlet – the entrance to Puget Sound.
The New Dungeness Light Station
Built at the end of the Dungeness Spit in 1857, was the first American light to be put into service north of the Columbia River. The 5 1/2 mile spit, one of the world's longest, continues to grow about 20 feet per year. It now extends over 1/2 mile beyond the lighthouse. This product of natural erosion and tidal currents, plays host to millions of migratory waterfowl each season.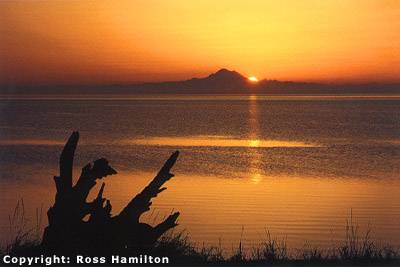 Jamestown Sunrise
A clear spring morning begins in the Dungeness Valley with the sun breaking over the shoulder of the 10,778 ft. volcano, Mount Baker some 75 miles away. The community of Jamestown, on the shores of the Strait of Juan de Fuca, is home to the Jamestown S'Kallam Tribe.
All photos in this section "Around the Olympic Peninsula" are Copyright Ross Hamilton,
Photos used by Permission.
Location
134 Gold Dust Ln , Sequim, WA 98382
Info:
  One of Sequim's original farmhouses
  4,591 sq. ft.
  16.330 acres

  5 bedrooms

  5 total

baths

 4 full baths

 1  partial bath

  Clallam County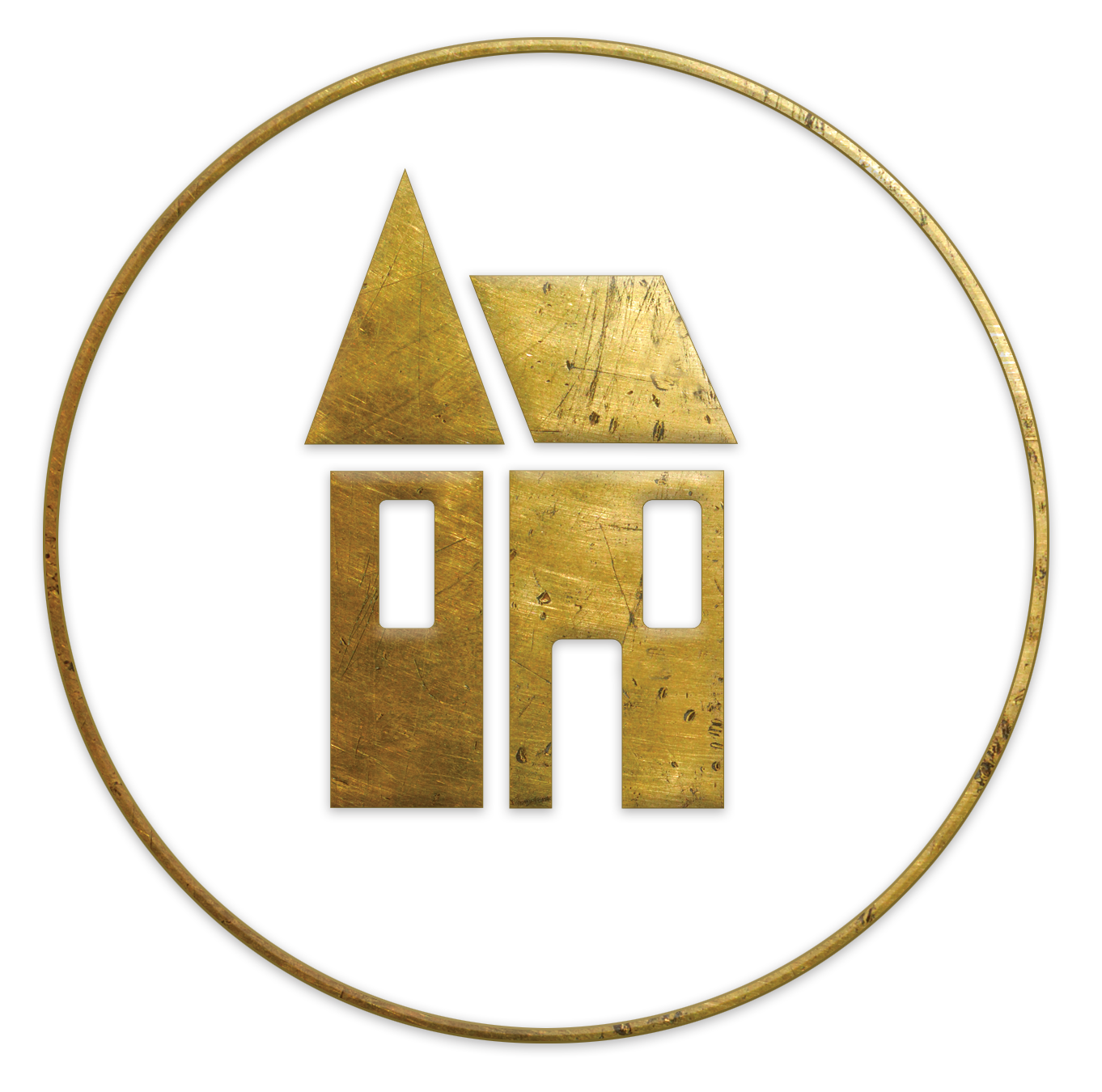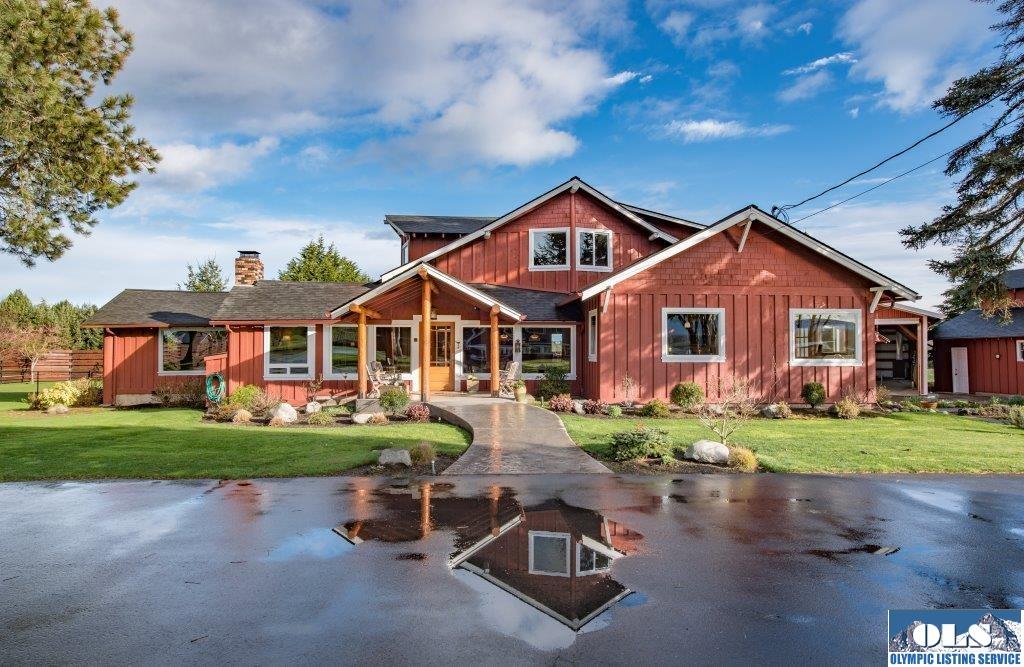 Dungeness Valley Country Estate--One of Sequim's original farmhouses, this 3 bedroom 2.5 bath home has been completely remodeled with high end finishes and every nod to comfort from the chef's kitchen and spacious, main floor master suite to the indoor pool and separate 2 bedroom, 1 bath guest house. An entertainer's dream location for harvest parties, family gatherings, and more. From panoramic mountain views to classic red barn vistas, immerse yourself in upscale Northwest living at its finest.